Celebrating good news in Átl'ḵa7tsem / Howe Sound
August 27, 2022
Alex Laviolette
Átl'ḵa7tsem / Howe Sound Art Challenge
To celebrate World Oceans Day, students from K–12 were invited to submit artwork with the theme: Revitalization: collective action for the ocean.
This is the second year that My Sea to Sky has hosted this competition, and it's one of my favourite projects. The artwork from all these talented young artists is truly inspiring.
Check out the submissions from 2022.
*****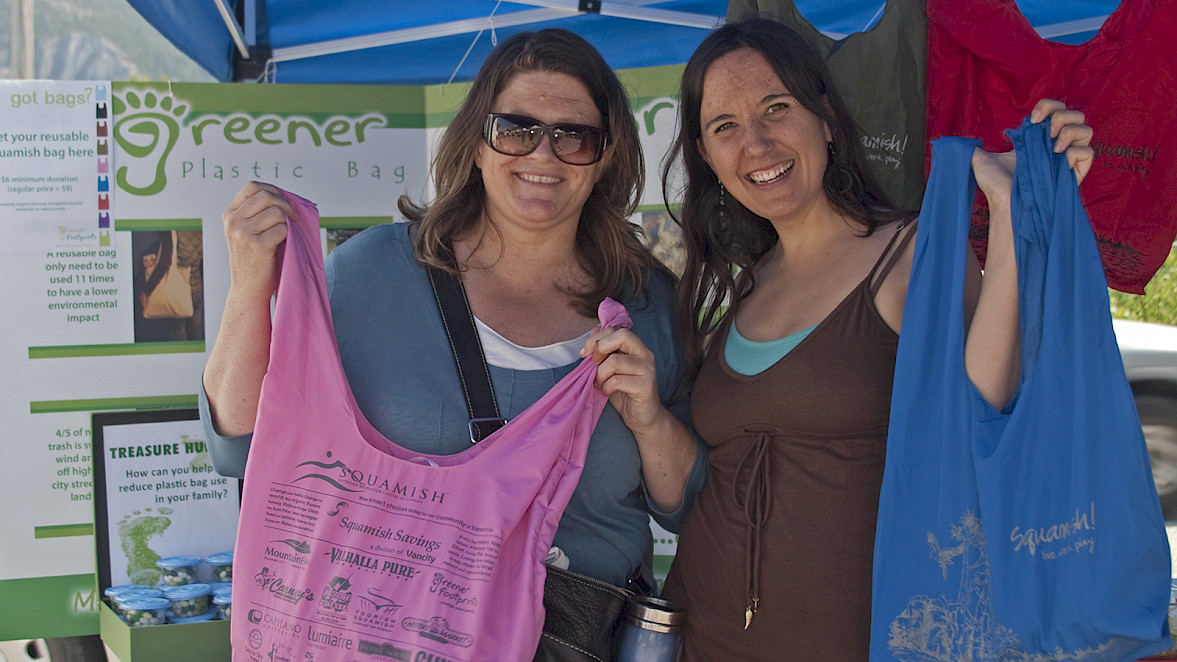 Banning single-use plastics!
Fifteen years ago, Tracey Saxby proposed that Rossland should be the first plastic-bag free community in Canada (watch the documentary).
Little did she know that she would be kickstarting a grassroots movement to eliminate single-use plastics. She quit her job as a marine scientist and volunteered full-time for over two years to support other volunteers in communities across Canada, including Squamish, Whistler, Tofino, Vancouver, and many more.
This year we are celebrating as the Federal government has finally banned six single-use plastics, including plastic bags.
I am particularly proud of this accomplishment as I also played a role to help ban straws and plastic bags in Squamish in 2019, working with several other students from the Howe Sound Secondary ECO club.
Never, ever doubt the power of everyday people. It's been a long time coming, but we finally did it!
*****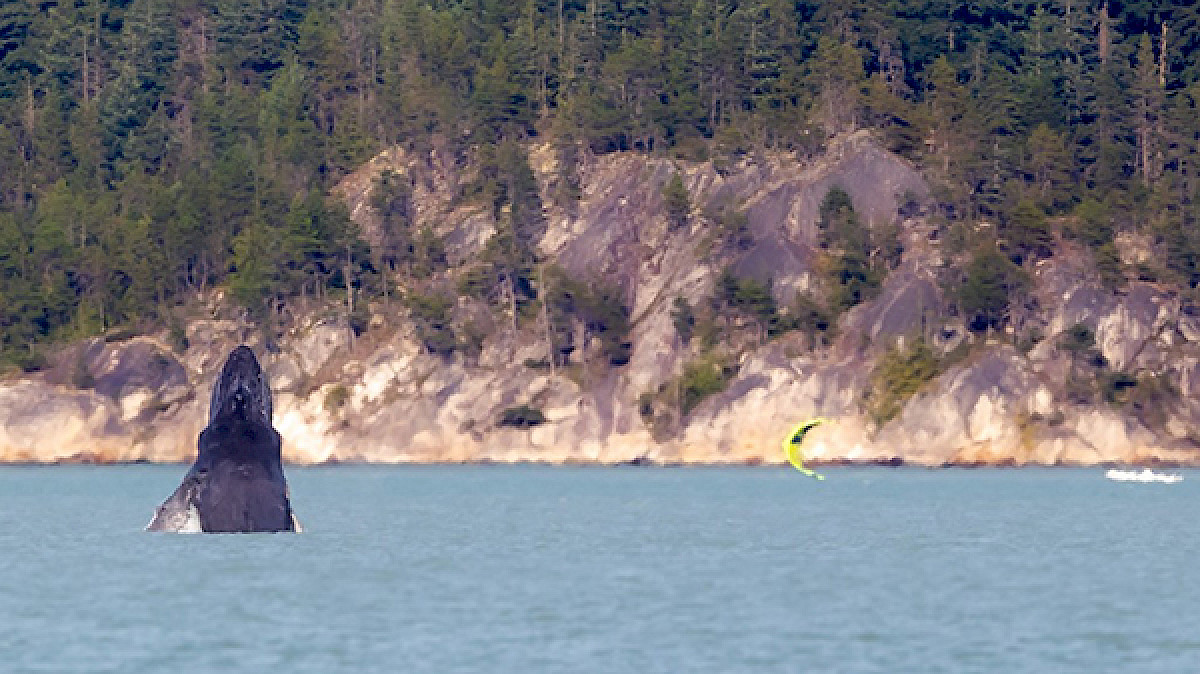 Rare humpback in Átl'ḵa7tsem / Howe Sound
Last week, David Crewson from Canadian Coastal spotted a rare humpback whale near Squamish.
For more than one hundred years there were no humpbacks in Átl'ḵa7tsem / Howe Sound. Since they first returned in 2008, humpback sightings have become more common, but not often this close to Squamish.
Check out this amazing map by our friends at Marine Stewardship Initiative and click on the "Cetacean sightings" layer to see all the recent sightings of dolphins and whales in Átl'ḵa7tsem / Howe Sound.
As this precious ecosystem recovers, we are likely to see more whales and dolphins in our waters. If you spot a whale or dolphin, take a photo, and make sure that you report it at Wild Whales.
It's also important to Be Whale Wise: don't approach whales, slow down and turn your engine off to reduce underwater noise, and follow regulations to keep whales safe.
*****
With love for this beautiful place we all call home,
Alex Laviolette
Climate Action Volunteer Coordinator
My Sea to Sky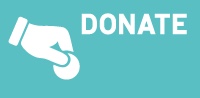 My Sea to Sky is incredibly proud and grateful to say that we rely on the My Sea to Sky community for small donations that provide the majority of our funding. Since our launch in 2014, we have been funded through personal savings, family and friends; and powered by the passion of our volunteers. Your generous contribution will help us to run our critical campaigns to defend, protect, and restore Howe Sound. Can you chip in?