Woodfibre LNG is evicting families in Squamish
December 8, 2022
Tracey Saxby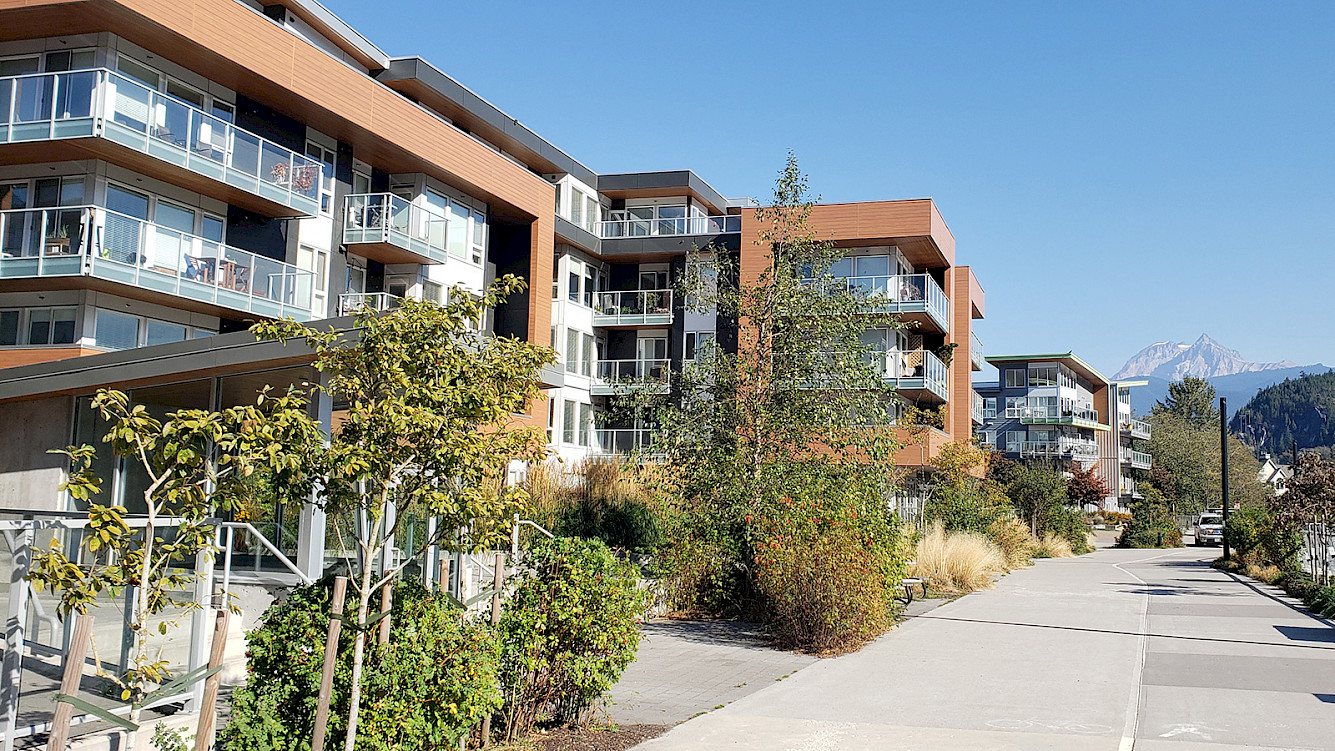 Woodfibre LNG is evicting families in Squamish
Woodfibre LNG is about to evict 30+ families from the Sirocco One building in downtown Squamish.
We already have a housing crisis in Squamish, and Woodfibre LNG and FortisBC are about to make it worse.
We told these two fossil fuel companies in 2014 that there is no housing available in Squamish for their workers. They didn't listen.
Neither company has the approvals they need to accommodate up to 1,250 temporary workers. The two proposed workcamps have not been approved.
But by housing workers in the Sirocco One building, Woodfibre LNG is essentially creating an unregulated workcamp in downtown Squamish.
With construction set to begin as early as February 2023, Woodfibre LNG and FortisBC are also planning to house their workers in hotels, AirBnBs, and existing rentals.
This will increase rental costs, increase home prices, and worsen the housing crisis. People that were born in Squamish are getting pushed out of the community where they grew up.
$470,000 for policing costs
The District of Squamish has allocated an additional $470,000 for increased policing costs due to the influx of temporary workers for Woodfibre LNG and FortisBC. Neither company has agreed to cover this cost yet. If they don't, then this will be a social cost borne by municipal taxpayers.
Work camps for resource extraction projects can have significant and often unanticipated impacts on nearby communities. Studies during construction of similar industrial projects with large numbers of temporary workers have resulted in:
increased demands on hospitals, counselling, police, and ambulance services, which results in reduced service capacity for residents.
increased rate of violent crime, including sexual assault and sexualized violence, and increased domestic violence.
increased violence against Indigenous women and children.
increased number of workplace accidents.
increased substance abuse and misuse.
increased traffic accidents and collisions.
increased rates of prostitution.
increased risk of COVID-19 outbreaks.
waste disposal issues.
We've documented how violence follows resource extraction projects. The cumulative impacts of two mancamps for up to 1,250+ workers have never been properly assessed.
We need your eyes and ears on the ground
If Woodfibre LNG and FortisBC begin construction in 2023, we need to move into a watchdog role. We need your help to hold Woodfibre LNG and FortisBC accountable. If you see something, or know something, tell us. If you know someone that lives in the Sirocco One building, please tell them to contact us. We may be able to help.
With hope and determination,
Tracey Saxby
Executive Director
My Sea to Sky
P.S. A big thank you to the 55 supporters that have helped us raise over $15,000 so far. Our goal is $35,000 and a wonderful local family will match every donation for #GivingDecember. Please chip in to support our critical campaigns to defend, protect, and restore Átl'ḵa7tsem / Howe Sound in 2023.

My Sea to Sky is incredibly proud and grateful to say that we rely on the My Sea to Sky community for small donations that provide the majority of our funding. Since our launch in 2014, we have been funded through personal savings, family and friends; and powered by the passion of our volunteers. Your generous contribution will help us to run our critical campaigns to defend, protect, and restore Howe Sound. Can you chip in?