The Federal emissions cap must include LNG
June 2, 2023
Katie Perkins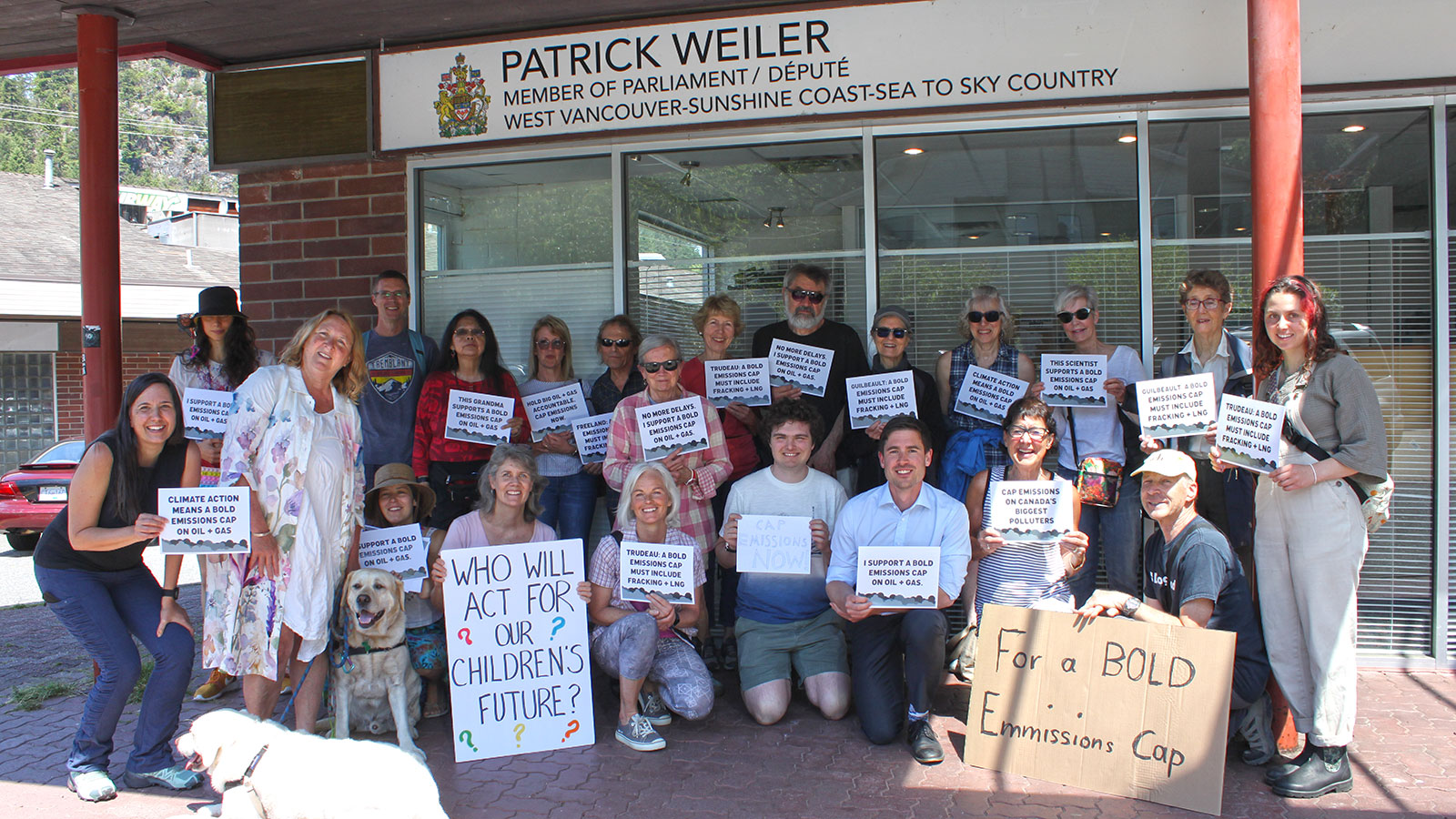 Last week we met with MP Patrick Weiler to call on him to support a strong emissions cap that includes LNG. This is a critical piece of Federal legislation that could help stop Woodfibre LNG in its tracks.
It was a beautiful day, with 20 people joining us from across the riding: from Pemberton, Squamish, Lions Bay, Gibsons, Bowen Island, and West Vancouver.
It can feel intimidating to meet with your MP, but this is one of the most important actions you can take to influence strong climate policies. Our MPs need to hear from us, regular everyday people, demanding urgent climate action.
MP Patrick Weiler spoke with all of us, and even joined us for this photo (he's front row, fourth from the right, holding the sign that says "I support a bold emissions cap on oil + gas"). He also believes that a strong emissions cap on oil and gas is necessary, and he's taking a leadership role to advocate for this legislation as it is being drafted over the next few months.
A recent poll revealed that two out of three Canadians think that the oil and gas industry needs a strong cap on emissions, and don't trust the industry to cut emissions on its own. It is a win-win for the Federal government to put a strong cap on emissions, but we need to show them that they have our support.
Take Action!
Please take a moment to email Patrick Weiler (Patrick.Weiler@parl.gc.ca) to thank him for his leadership and to tell him that you support a strong emissions cap that includes LNG.
With gratitude!
With a big shout out to Kylie Hutchison from Gibsons for organizing this action! Read Kylie's letter to the editor.
And with thanks to our friends at Lead Now, Stand.earth, and Wilderness Committee for partnering with us to coordinate actions across the lower mainland and Canada! READ THE ARTICLE
With hope,
Katie Perkins
Youth Outreach Coordinator
My Sea to Sky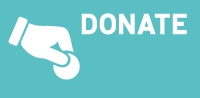 My Sea to Sky is incredibly proud and grateful to say that we rely on the My Sea to Sky community for small donations that provide the majority of our funding. Since our launch in 2014, we have been funded through personal savings, family and friends; and powered by the passion of our volunteers. Your generous contribution will help us to run our critical campaigns to defend, protect, and restore Howe Sound. Can you chip in?