Sukanto Tanoto's companies face accusations of profit shifting and tax evasion
January 24, 2021
Eoin Finn
The owner of Woodfibre LNG, Sukanto Tanoto, Howe Sound's unwelcome, wannabe neighbour is in tax trouble again. Why?
Because Tanoto's pulp and paper company, APRIL, has been accused of profit shifting to reduce its tax bill in Indonesia.
The report, titled "The Macao Money Machine" notes:
"The use of offshore tax havens by corporate actors has contributed to Indonesia's low tax collection rates, which limit the country's potential to fund infrastructure development, social welfare programs, pandemic response, and other fiscal priorities of the Government."
This is not the first time that Sukanto Tanoto's companies have been accused of tax evasion.
In 2012, Asian Agri, a palm oil conglomerate owned by Tanoto, was found guilty of tax evasion and ordered to pay ~US$205 million in fines.
In 2013, Indonesian courts revealed that Royal Golden Eagle International, a conglomerate of forestry, rubber, and palm oil plantation companies also owned by Tanoto, was using a web of shell companies for tax evasion, and routinely engaged in fraudulent accounting practices with fictitious subsidiaries and transactions.
In 2017, Sukanto Tanoto featured prominently in the Paradise Papers, and investigative journalists revealed that APRIL had shuffled billions of dollars through a web of offshore companies.
We're very concerned that Sukanto Tanoto could be setting up the exact same profit-shifting mechanisms through Woodfibre LNG. A look at its corporate ownership structure yields some clues.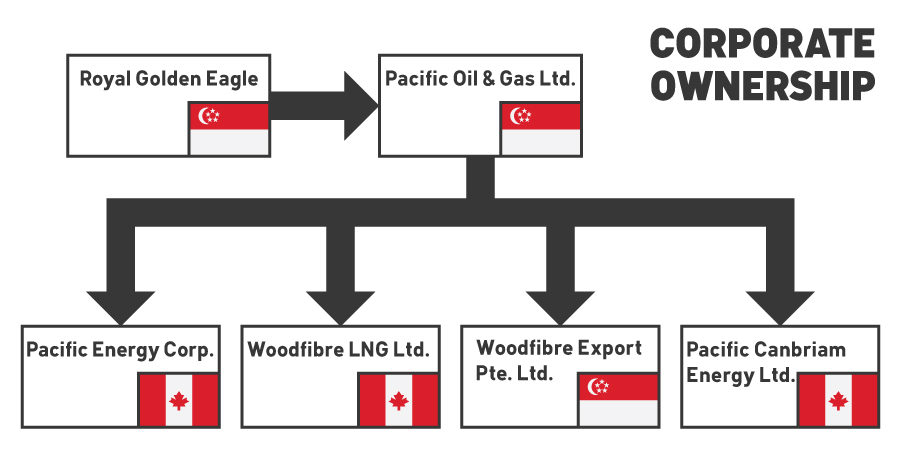 Corporate ownership of Woodfibre LNG in Canada and Singapore.
Woodfibre LNG is a subsidiary of Pacific Oil and Gas Ltd. which is managed by Royal Golden Eagle International. Pacific Oil and Gas Ltd. also owns Pacific Energy Corp., Woodfibre LNG Export Pte. Ltd., and recently acquired a fracking company in BC called Pacific Canbriam Energy Ltd.
The companies are set up so that Woodfibre LNG may never declare a profit in Canada—instead, profits could flow offshore to Singapore and/or offshore tax havens. This means that the promise of millions in taxes from Woodfibre LNG for BC and Canada may well be a mirage.
We're working hard to make sure that Sukanto Tanoto cannot use Woodfibre LNG for the same tax evasion and profit shifting practices for which several of his companies are notorious.
Stay tuned for more...
Eoin Finn
Chair, My Sea to Sky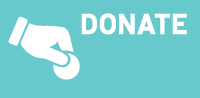 My Sea to Sky is incredibly proud and grateful to say that we rely on the My Sea to Sky community for small donations that provide the majority of our funding. Since our launch in 2014, we have been funded through personal savings, family and friends; and powered by the passion of our volunteers. Your generous contribution will help us to run our critical campaigns to defend, protect, and restore Howe Sound. Can you chip in?