Squamish! Vote for climate leaders!
October 14, 2022
Tracey Saxby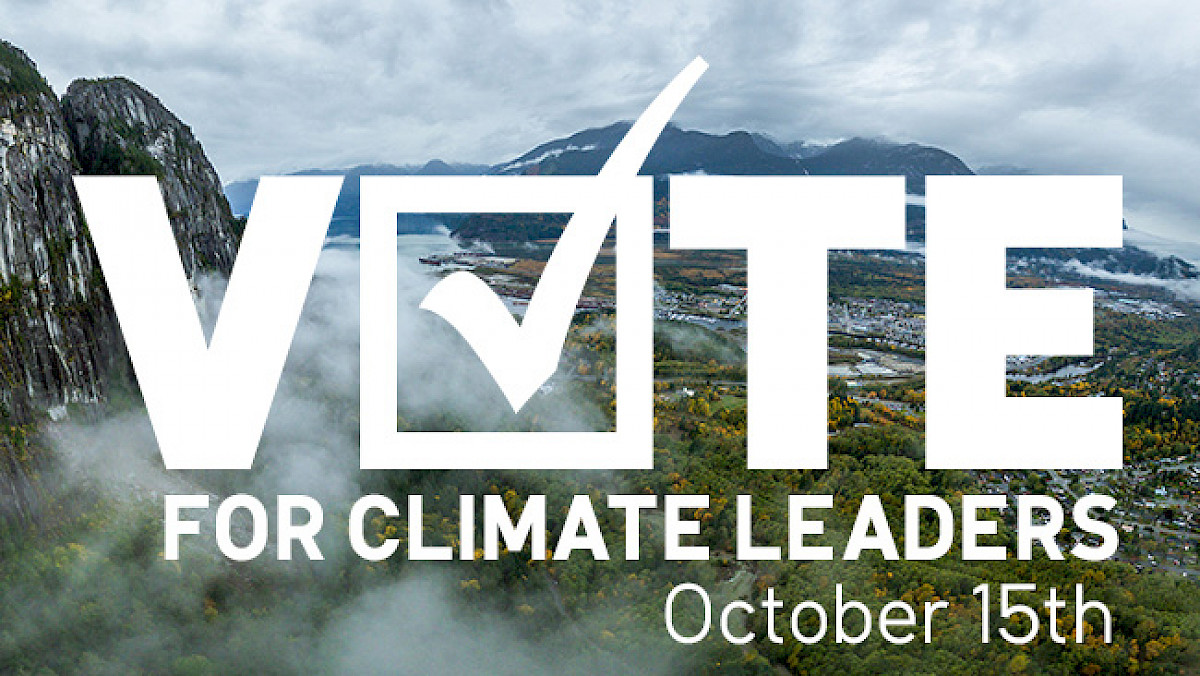 I'm really worried about the future of Squamish.
Our community has become an "extreme example" of big-money influencing local politics and undermining democracy through manipulative disinformation campaigns designed to influence public opinion.
Last week, an investigative report by Cara McKenna revealed that Woodfibre LNG "was covertly behind the website Squamish Forward".
Mark Hume has called this the "most important political story in BC."
This local election is critical, and who we elect will shape the future of Squamish for decades to come. Here's what you need to do:
Step 1: Get informed
Where do candidates stand on Woodfibre LNG, FortisBC's pipeline, and the two workcamps for 1,250 workers?
Will they commit to climate action?
Do they have the skills and knowledge to do the work?
Step 2: Vote for climate leaders on Oct 15
Saturday October 15th is your last chance to vote!
Step 3: Ask your friends and family to vote
Phone, text, or email your friends.
Post our report card on your social media and tag your friends.
Share the investigative report by the Breach.
Please help us to get out the vote!
*****
Voting tip!
When you vote, only vote for the candidates you want elected. If that is one mayor and three councillors, only put down those four names.
For council, the top six candidates with the most votes are elected, so if you vote for someone that you don't really want elected, that may bump your preferred candidates out of the top six.
*****
Thank you for participating in an active and healthy democracy!
Tracey Saxby
Executive Director, My Sea to Sky
Follow me on Twitter
My Sea to Sky is incredibly proud and grateful to say that we rely on the My Sea to Sky community for small donations that provide the majority of our funding. Since our launch in 2014, we have been funded through personal savings, family and friends; and powered by the passion of our volunteers. Your generous contribution will help us to run our critical campaigns to defend, protect, and restore Howe Sound. Can you chip in?