Le Phoque
August 24, 2023
Dierdre Goodwin
Phoque! Phoque! Phoque!
"Yes!" I say to my two-year old granddaughter as she points at seals in the Squamish River. "Seals!"
The french word for seal is "phoque" and I often take my granddaughter to the river where her excitement at spotting seals could easily be mistaken for another four-letter word in English. These moments of joy and wonder at the natural world are so precious.
Earlier this year I joined dozens of other caring citizens at a demonstration in Vancouver to call on Minister Guilbeault to stop Woodfibre LNG from exposing seals and sea lions to underwater noise equivalent to repeated shotgun blasts. That's me in the orange toque.
Imagine my disappointment when I learned that Minister Guilbeault has ignored the latest science and allowed Woodfibre LNG to reduce the monitoring area for seals and sea lions by a shocking 98%—from 7,322 metres to a mere 150 metres.
Allowing Woodfibre LNG to weaken these conditions so they are "economically feasible" has set a dangerous precedent for any project that wants to cut costs at the expense of the environment. The Minister has failed to keep his commitment to protect the environment on behalf of all Canadians.
Our advocacy did make a difference
It can be easy to feel disheartened when decision-makers ignore eight months of research and advocacy by My Sea to Sky, along with thousands of letters and phone calls from caring citizens. But together our efforts did make a difference.
We delayed the approval of this amendment by more than six months. In a world where fossil fuels are rapidly being phased out, every delay helps to stop Woodfibre LNG for good.
Minister Guilbeault increased the monitoring area for seals and sea lions by an additional 25 metres (from 125m to 150m), which does not feel like a win given that this is still a 98% reduction from the original 7,322 metres BUT…
The Minister also added a condition on adaptive management, which is the first time this has been used in an impact assessment. This means that if seals and sea lions are being harmed, the Impact Assessment Agency of Canada can revisit this condition and increase the monitoring area.
*******
TAKE ACTION!
Here's what you can do:
1. Call Minister Guilbeault (and your MP)
It takes a few minutes to call the Minister's office, and let him know how disappointed you are by this decision. Every phone call has a big impact. Our politicians need to know that we are watching their decisions and we will hold them accountable with our votes. Join me in telling Minister Guilbeault he has earned our "seal of disapproval."
CALL THE MINISTER
2. Consider becoming a monthly supporter of My Sea to Sky
My Sea to Sky has successfully delayed construction of Woodfibre LNG since 2015. As a small grassroots organization they rely on the generous donations of people like you to support their work. Please consider signing up as a monthly supporter.
BECOME A MONTHLY SUPPORTER
*******
Woodfibre LNG wants you to lose hope, but that's how they win. I am not giving up the fight, and neither should you.
All children have a right to a clean and healthy environment.
I hope we can all continue to take our children and grandchildren to the shores of Átl'ḵa7tsem / Howe Sound and point with delight to seals frolicking in the water.
In solidarity for future generations,
Deirdre Goodwin
Volunteer
My Sea to Sky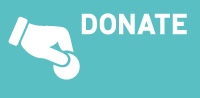 My Sea to Sky is incredibly proud and grateful to say that we rely on the My Sea to Sky community for small donations that provide the majority of our funding. Since our launch in 2014, we have been funded through personal savings, family and friends; and powered by the passion of our volunteers. Your generous contribution will help us to run our critical campaigns to defend, protect, and restore Howe Sound. Can you chip in?