Fracking the Peace
October 18, 2021
Kiki Wood
This summer I went to the Peace River region on Treaty 8 territory in Northeastern BC, where the fracking industry is booming. Nothing could have prepared me for seeing the impacts of this industrialization with my own eyes.
From the highway, I saw a forty-foot column of fire shoot into the sky. Smaller flares rage twenty-four hours a day, burning off toxic gases right next to people's homes. In the middle of a cattle grazing area, massive ponds the size of swimming pools hold radioactive wastewater left over from fracking. Most people in other parts of BC, and across Canada at large, would be shocked to see this.
That's why I traveled to the Peace River this summer: to help produce a documentary with local filmmaker, Desiree Wallace, about the communities whose health and livelihoods have been forever changed by fracking. Because it's way past time their story—and that of the land they call home and the water they rely on—is shared with the world. With knowledge comes the power to advocate for change, and I'm thrilled this film is now ready for you to see.
I invite you to join me at a free online screening and panel discussion of our powerful new film: Fracking the Peace, on October 26th or 27th.
WHEN: 3:00pm to 4:30pm Tuesday, October 26th
WHERE: Zoom webinar
REGISTER HERE
WHEN: 6:00pm to 7:30pm Wednesday, October 27th
WHERE: Zoom webinar
REGISTER HERE
For those of you in Victoria, there are a handful of tickets left for tomorrow night's in-person screening, or add yourself to the waitlist.
WHEN: 5:00pm or 7:00pm Tuesday, October 19th
WHERE: Vic Theatre, Victoria BC
REGISTER HERE
BC gave away $1.3 billion in fossil fuel subsidies
Many people are surprised to find out that 85% of the natural gas produced in BC comes from fracking. Most of the fracking wells in the province are classified as deep wells, which use ten times more water than conventional fracking wells. I saw first-hand this summer how this practice is directly threatening the health of local communities and critical water sources. But that didn't stop the BC government from spending $421 million financing deep-well fracking last year – the largest fossil fuel subsidy it handed out to oil and gas companies.
TAKE ACTION! Tell the BC NDP that your top priority is to end fossil fuel subsidies for good!
Fracking is worsening the climate crisis
Fracking development in B.C. is skyrocketing. Fracking is also one of the province's largest sources of methane, a potent greenhouse gas that's 86 times worse for the climate than CO2. Methane emissions in the province have been historically under-reported by big oil and gas, and leaking methane will affect our climate for generations to come.
I know this film will be a powerful tool to pressure elected officials to act – and it couldn't be coming at a more urgent time. We need to act in solidarity with communities on the frontlines.
We need to address the impacts of the increased fracking required to supply the proposed Liquefied Natural Gas (LNG) export industry, like Woodfibre LNG, and how that will impact the climate, the local environment, and water sources. And we need to provide a just transition for workers away from extractive industries, and towards economic opportunities and alternatives – especially in places like Northeast BC.
I won't lie to you, creating this shift is not going to be easy. But I'm excited to be working in close partnership with My Sea to Sky and other organizations across the province, and we're committed to doing the impossible.
Many of the farmers I met in the Peace River region described the area as being the "wild west" of the oil and gas industry, where no project ever gets declined, and individuals opposing gas wells and pipelines across their fields must do so at significant personal and financial risk.
Residents told me that they feel like they're living in a sacrifice zone; but they stay because it is also the place their family has called home for generations. I understand that, because despite all the industrialization, there is still great beauty there. And there are incredible individuals doing everything they can to preserve it.
I hope you'll join me in hearing their stories, at a free online screening and panel discussion of Fracking the Peace.
Looking forward to seeing you there,
Kiki Wood
Secretary, My Sea to Sky Board of Directors
Senior Oil and Gas Campaigner, Stand.earth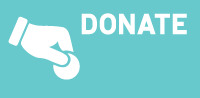 My Sea to Sky is incredibly proud and grateful to say that we rely on the My Sea to Sky community for small donations that provide the majority of our funding. Since our launch in 2014, we have been funded through personal savings, family and friends; and powered by the passion of our volunteers. Your generous contribution will help us to run our critical campaigns to defend, protect, and restore Howe Sound. Can you chip in?