Citizens tell Woodfibre LNG + FortisBC "no fracking way!"
March 31, 2022
Eoin Finn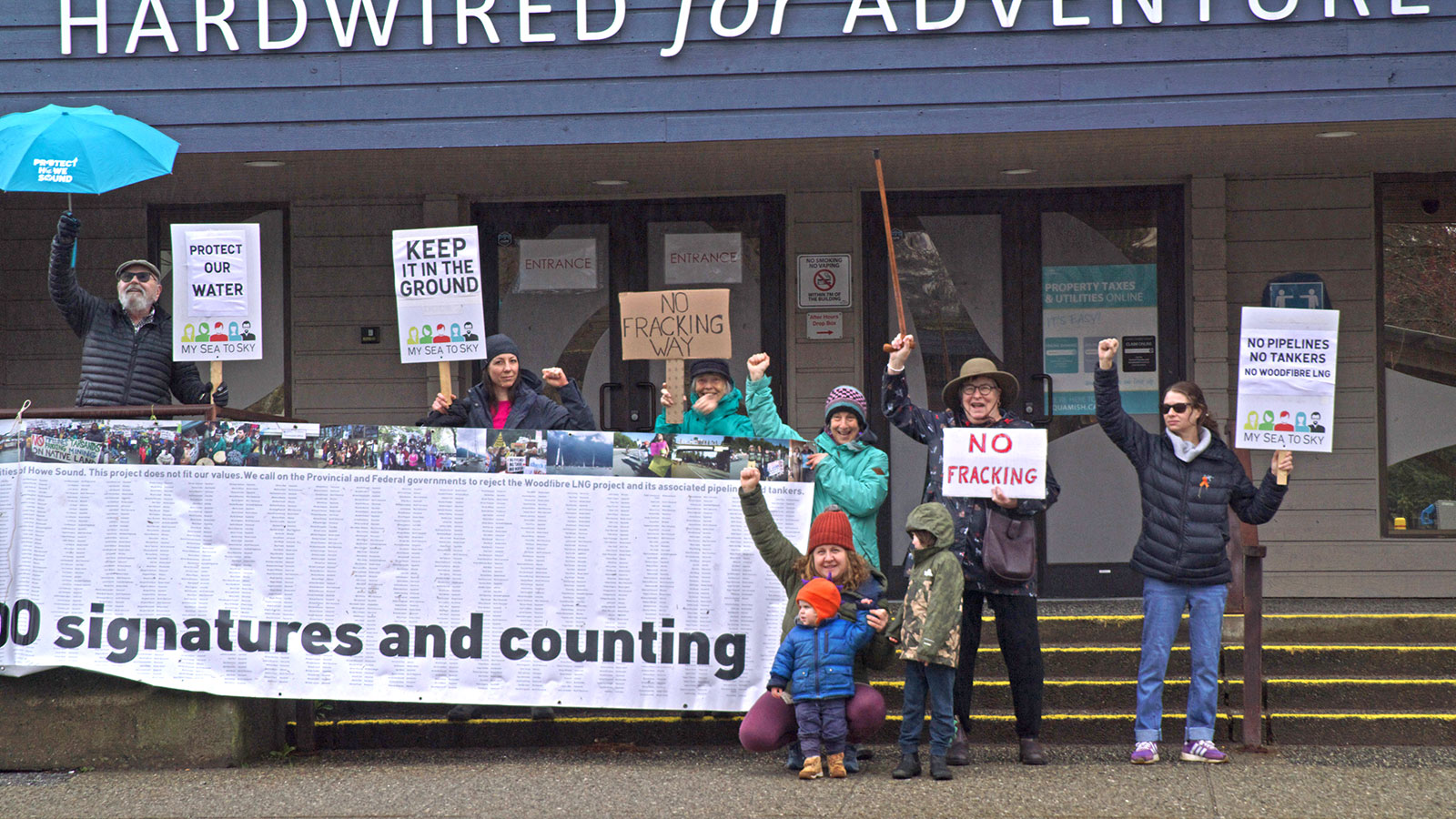 Last week, Woodfibre LNG and FortisBC appeared as delegations before the District of Squamish. In response, we coordinated a snap action to tell these two climate-wrecking projects "no fracking way!"
We hand-delivered a petition to Woodfibre LNG staff signed by more than 20,400 people calling to stop Woodfibre LNG and the associated Eagle Mountain to Woodfibre high-pressure, fracked gas pipeline proposed by FortisBC.
Here are the key updates:
Woodfibre LNG commits US$500 million to pre-construction
While Woodfibre LNG still has not issued a final notice to proceed, the latest president of Woodfibre LNG, Christine Kennedy, assured council that the project is moving forward with a budget of US$500 million for Engineering, Procurement, Fabrication, and Construction. Only $25 million of that will be spent in Squamish for pre-construction clean-up, which was a requirement of purchasing the heavily-contaminated site.
We've heard this promise before: remember Woodfibre LNG's fake Final Investment Decision (FID) in November 2016—two days prior to the BC Liberal convention and just two weeks after Sukanto Tanoto (the owner of Woodfibre LNG) and Minister Rich Coleman signed secret documents that the government still refuses to release. Is this more smoke and mirrors to attract possible investors?
It's possible that Woodfibre LNG is betting on the Russia-Ukraine War to increase LNG prices as an excuse to increase fracking and LNG exports. But this crisis instead highlights the extreme price volatility of oil and gas, as well as the vulnerability of fossil fuel infrastructure to targeted attacks.
Fracked gas is risky, it's expensive, and it will always remain volatile depending on global markets. Building new gas infrastructure like Woodfibre LNG or FortisBC's pipeline will only entrench global dependence on fossil fuels at a time when we need to invest in renewable energy. If this project ever gets off the ground, Woodfibre LNG will not be operational until at least 2027 or later. Will there still be a market for BC's LNG in five years? Unlikely.
FortisBC proposes a workcamp in Squamish
This is the craziest thing: FortisBC wants to build a workcamp for 600 workers right in the middle of Squamish. The site is proposed up near Quest University, and will be accessed via Mamquam Forest Service Road (near Valleycliffe).
While FortisBC reps said that workers will be transported via bus, the workcamp site has expanded from 2 to 7 hectares to allow for worker vehicles. How do you feel about 600 vehicles driving to and from Squamish every day when they get off work? Or having 600 workers increasing the pressure on our existing roads, trails, and healthcare and recreation facilities?
But this is cumulative, because Woodfibre LNG also projects 650 mostly male workers at its workcamp during construction, which means there will potentially be up to 1,250 temporary workers living in Squamish during peak construction.
In 2019 we successfully blocked LandSea from building a temporary work camp in Britannia Beach. Squamish is not the right location for a workcamp either.
What you can do:
2. Learn more:
We've been fighting to stop Woodfibre LNG and the FortisBC pipeline for over eight years. We have successfully delayed these projects since 2015, and we're not giving up. Our campaigns will be ramping into high gear again. If you can contribute to support our efforts to stop Woodfibre LNG and FortisBC, please give what you can.
Eoin Finn
Research Director, My Sea to Sky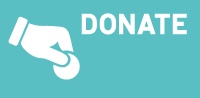 My Sea to Sky is incredibly proud and grateful to say that we rely on the My Sea to Sky community for small donations that provide the majority of our funding. Since our launch in 2014, we have been funded through personal savings, family and friends; and powered by the passion of our volunteers. Your generous contribution will help us to run our critical campaigns to defend, protect, and restore Howe Sound. Can you chip in?