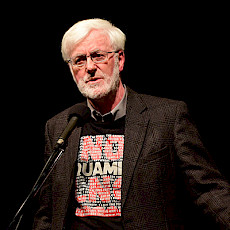 Eoin Finn
Extreme Energy Researcher. Cave explorer.
Co-Founder, Director of Research
Eoin (pronounced Owen) is a management consultant with 25 years of business experience, and is now a retired partner of major accounting/consulting firm KPMG. He holds a B.Sc. in chemistry, a Ph.D. in physical chemistry and an MBA in International Business.
Eoin has spent the past several years researching aspects of BC's proposed LNG industry, as co-founder and Research Director of My Sea to Sky. In 2018 he stepped into the Board Chair role.
Eoin is a former climber and cave explorer and helped explore and film Castleguard Cave in the Rockies. He enjoys spending time on Bowyer Island in Howe Sound with his wife and three children, two of whom have become marine biologists.