Yes, we can stop North Crumpit. Here's how.
June 17, 2022
Tracey Saxby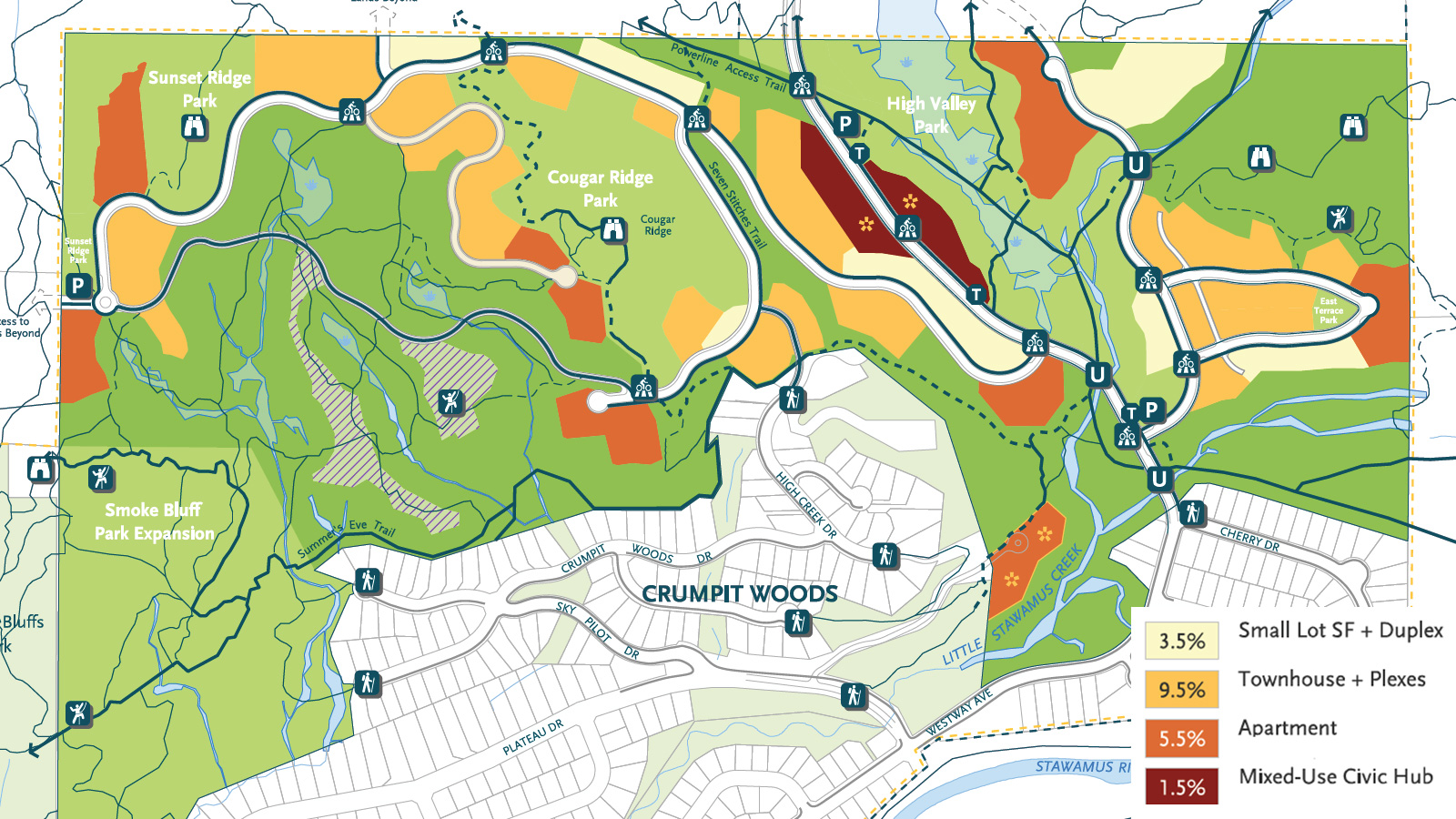 Last week North Crumpit presented their draft Neighbourhood Plan.
The landowners/developers are proposing 1,400–1,800 new housing units (apartments, duplexes, townhouses, and small lot single family homes) that will be accessed via Westway Avenue. If it goes ahead, the development will almost double the population of Valleycliffe.
While I support densification and recognize the need for more affordable housing, densification should happen in existing developed areas downtown—not in forested wetlands that are critical as carbon sinks and wildlife habitat.
The proposal sprawls across most of the North Crumpit land and fragments the sensitive forested wetland ecosystems. While 67% to 70% of the land is proposed for conservation or public parks, because the development is so fragmented the habitat value of these protected areas will be greatly reduced.
Other issues that were raised by residents included: increased traffic along Westway, the lack of a secondary access road (the connector to Finch Drive may never be built), how can our schools and hospital support this kind of population growth, and more.
Allowing this development to go ahead potentially opens up development of three adjoining parcels that are currently outside of the growth management boundary.
The big question is: should North Crumpit be developed at all?
How we can stop North Crumpit
This development proposal is still in the very early stages and it can be stopped. We can influence the neighbourhood planning process and call on council to direct the landowners to scrap this plan and come back with a more realistic plan that reduces the development footprint and total number of units. We can also call on council to reject the neighbourhood plan outright OR to deny the rezoning application. Here are the next steps:
1. Watch the video from the public info session
If you missed the public info sessions, watch the video to learn more about the North Crumpit proposal (30 minute presentation plus 20 minutes Q&A).
2. Download the PDF of the presentation
If you want to dig deeper into the proposal, download the PDF so you can zoom in on the maps.
3. Complete the survey by 5pm, 29th June 2022
Share your concerns. State that you do not support the proposed Neighbourhood Plan. Call for the landowners to protect these precious ecosystems forever.
4. Engage with Mayor and council
Write a letter stating that you do not support the proposed Neighbourhood Plan for North Crumpit and send it to council@squamish.ca. You can also call or email council members directly (contact info). Be polite. Share why you love the North Crumpit area and share your concerns about the North Crumpit development. Ask council to reject the proposed North Crumpit Neighbourhood Plan.
Thoughtful, individually crafted letters have a big impact. We will put together a letter-writing tool with example language in the next few weeks.
5. Sign and share the petition
We currently have over 1,200 petition signatures calling to protect the precious forested wetlands in Crumpit Woods as a legacy for future generations. We will present this petition to council and the landowners at the end of July. Please sign and ask your friends and family to sign too.
6. Volunteer with us
We need volunteers to help with social media, to hand out flyers to increase awareness, to help with research, and to explore options to protect North Crumpit forever. Many hands make light work. Reply to this email if you'd like to join the Crumpit Legacy volunteer team.
*******
We can protect North Crumpit together. Stand up and speak up.
With love for these precious forested wetlands,
Tracey Saxby
Executive Director, My Sea to Sky
Follow me on Twitter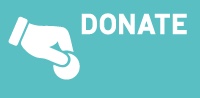 My Sea to Sky is incredibly proud and grateful to say that we rely on the My Sea to Sky community for small donations that provide the majority of our funding. Since our launch in 2014, we have been funded through personal savings, family and friends; and powered by the passion of our volunteers. Your generous contribution will help us to run our critical campaigns to defend, protect, and restore Howe Sound. Can you chip in?