Winter update on Woodfibre LNG + FortisBC
February 21, 2020
Eoin Finn
A lot of the work for our #StopWoodfibreLNG campaign happens behind the scenes, writing letters to key decision makers and attending meetings. Here's the latest:
*********
BREAKING! FortisBC plans to move the compressor station
FortisBC is finally listening to our concerns about the proximity of the Mt Mulligan compressor station to homes, schools, and the hospital. They're proposing to relocate the compressor station to the Woodfibre site, and reroute parts of the high-pressure fracked gas pipeline.
However, we still have concerns about increased local air pollution and greenhouse gas emissions as the compressor station will be powered by fracked gas, even though electricity is available right there.
We're also very concerned about the safety of residents and businesses that live along the pipeline route in Ravens Plateau, Finch Drive, and Industrial Way.
FortisBC plans to submit an amendment soon, with a public comment period. Stay tuned for that...
READ THE SQUAMISH CHIEF ARTICLE
*********
Floatel amendment highlights the broken process
We really want to say "I told you so."
Six years ago we told Woodfibre LNG and the BC Environmental Assessment Office (BC EAO) that Squamish was in a housing crisis. Our concerns about accommodation for 600 construction workers were ignored, disregarded, and dismissed. The BC EAO ruled the project would have "no significant impact" on housing in Squamish.
Woodfibre LNG knew that accommodation was a problem in 2014 and they failed to act. Instead of investing in legacy housing for Squamish that could help solve our housing crisis they have opted for a cheap, temporary solution (the floatel).
The BC EAO is effectively a captured regulator and is failing in its duty to protect the public and the environment.
READ OUR LETTER ABOUT THE BROKEN PROCESS
READ OUR SUBMISSION ABOUT THE FLOATEL
*********
Woodfibre LNG wants Darrell Bay to transport workers
In late November, one of our volunteers noticed a small ad in the local paper: Woodfibre LNG was applying to Transport Canada to build a ramp and floating dock at Darrell Bay to transport up to 600 workers to and from the Woodfibre worksite. The public comment period was timed over Christmas. We were thrilled.
So instead of spending Christmas relaxing with family and friends, we sat down to research and share concerns about this latest proposal by Woodfibre LNG.
READ OUR LETTER TO TRANSPORT CANADA
*********
LNG prices keep on crashing
Since our update last week, LNG prices have fallen to a new low of $2.70 per million British Thermal Units (MMBTU). Some US producers of LNG are fighting bankruptcy, and experts are warning that LNG is a risky investment.
That's why Woodfibre LNG still has their hand out for even more tax breaks and subsidies. But why should our tax dollars subsidize this reckless and irresponsible industry?
READ THE FINANCIAL POST ARTICLE
*********
That's the scoop. We'll be in touch with more campaign updates soon.
Eoin Finn
Board Chair, My Sea to Sky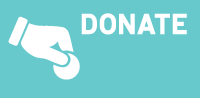 My Sea to Sky is incredibly proud and grateful to say that we rely on the My Sea to Sky community for small donations that provide the majority of our funding. Since our launch in 2014, we have been funded through personal savings, family and friends; and powered by the passion of our volunteers. Your generous contribution will help us to run our critical campaigns to defend, protect, and restore Howe Sound. Every dollar helps.