We did it! We made an orca!
December 8, 2019
Alex Laviolette
We did it! We made an orca!
It has been so inspiring to become part of the My Sea to Sky community this summer. We couldn't have done this without you!
You can check out the #OrcaCelebration video that captures the joyful feeling of the day on YouTube, Instagram, or Facebook. That's me and my dad in one of the first shots.
How cool is it to see our community come together to celebrate Howe Sound and create an orca out of people holding umbrellas?
With huge gratitude to our amazing sponsors who made our #OrcaCelebration possible: Patagonia Vancouver, Accorde Properties, Modo Yoga Squamish, Gillespies Fine Spirits, Backcountry Brewing, Northyards Cider, Escape Route, and Squamish Canyon. Thank you!
This event also wouldn't have been possible without the support of our incredible community partners and volunteer team. You all rock!
I am so proud to have been part of this. Please share with your friends and family and tag yourself in the video!
After nearly a century the orcas have returned to Howe Sound. It's a sign that Howe Sound is coming back to life, and all our efforts are having a major impact.
My Sea to Sky has launched a 2+20 fundraising challenge to support our campaigns to defend, protect, and restore Howe Sound. In the month of December our goal is to raise:
$2,000 in monthly donations
$20,000 in one-time donations
CAN YOU CHIP IN TO HELP US ACHIEVE OUR FUNDRAISING GOAL?
Love where you live. Defend what you love.
For the orcas!
Alex Laviolette
Events Coordinator, My Sea to Sky
P.S. You can also watch the videos for our 2+20 fundraising challenge here.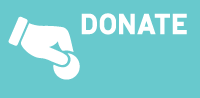 My Sea to Sky is incredibly proud and grateful to say that we rely on the My Sea to Sky community for small donations that provide the majority of our funding. Since our launch in 2014, we have been funded through personal savings, family and friends; and powered by the passion of our volunteers. Your generous contribution will help us to run our critical campaigns to defend, protect, and restore Howe Sound. Can you chip in?