This is My Sea to Sky
March 1, 2018
Tracey Saxby
Four years ago, a handful of people came together with a common purpose: to protect this beautiful, wild place we all call home. Together we have created an amazing community of people that are dedicated to protecting Howe Sound. The words of Margaret Mead never rang more true:
"Never doubt that a small group of thoughtful, committed citizens can change the world; indeed, it's the only thing that ever has."
Thank you for being part of this.
Together we have shared some triumphs, along with our fair share of frustrations and tears. It's not a simple task that we have undertaken, but we are determined, and we will do whatever it takes to stop Woodfibre LNG, stop the Burnco gravel mine, and protect Howe Sound for future generations. We will continue to fight to protect what we love.
Just what have we achieved in the last four years? We decided to put together a list of achievements to celebrate. Check it out!
A couple of our volunteers also created a video that captures the spirit of My Sea to Sky.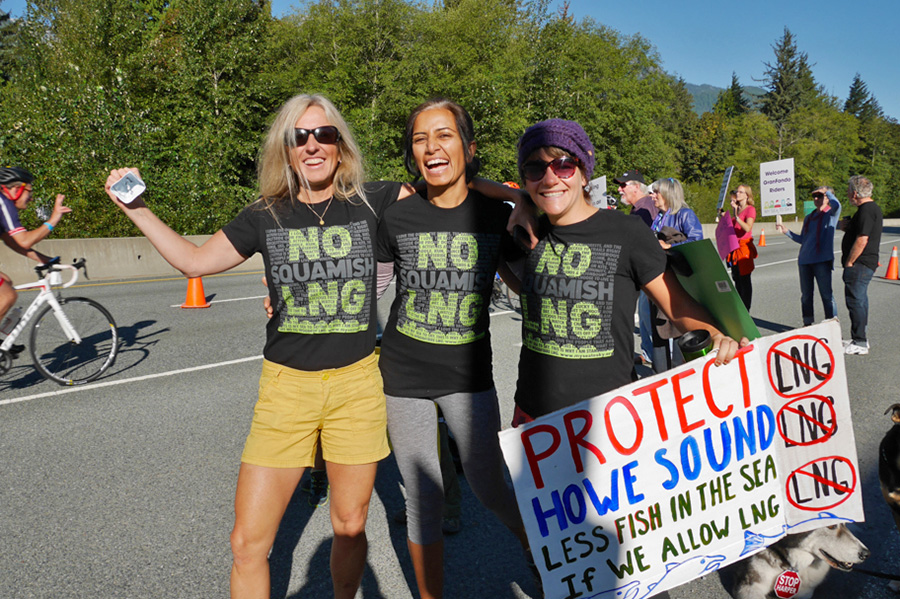 *****************
This is My Sea to Sky. We couldn't have done this without your support.
Tracey Saxby
Executive Director, My Sea to Sky
My Sea to Sky is incredibly proud and grateful to say that we rely on the My Sea to Sky community for small donations that provide the majority of our funding. Since our launch in 2014, we have been funded through personal savings, family and friends; and 100% powered by the passion of our volunteers from 2014-2016. Your generous contribution will help us to run our critical campaigns to protect Howe Sound. Every dollar helps.