They're back! A critical moment to #StopWoodfibreLNG
November 10, 2019
Tracey Saxby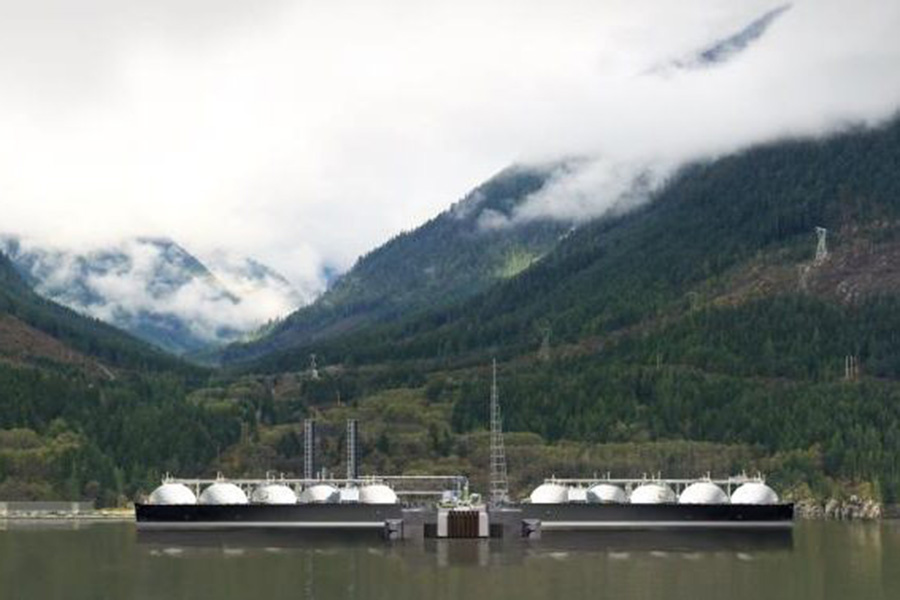 The proposed floating storage units at Woodfibre LNG, made of two 40-year old retrofitted LNG tankers that are already at the end of their lifespan.
We just found out that Woodfibre LNG, FortisBC, and the BC Oil and Gas Commission are presenting to the District of Squamish this Tuesday!
We need to be there too and make some noise!
LNG prices are crashing, and millions of people worldwide are marching for climate action, yet Woodfibre LNG seems to be creeping inexorably ahead. But we're not giving up!
With Woodfibre LNG's final investment decision looming, we need to send a clear message that we will hold them accountable each and every step of the way.
Will you stand with us and let Woodfibre LNG and FortisBC know that we don't want their climate wrecking, dirty fracked gas project in Howe Sound?
WHEN: 12:30pm - 1:00pm, Tuesday 12th November 2019
WHERE: Squamish Municipal Hall, 37955 2nd Avenue, Squamish BC
WHAT TO WEAR: Anything red, orange, yellow, or black.
WHAT TO BRING: Drums and noisemakers. We have a visual action planned with signs and banners saying "Climate Emergency" and "Stop Woodfibre LNG" and "Stop FortisBC."
DETAILED ITINERARY:
12:30pm - 12:45pm Assemble outside Squamish Municipal Hall.
12:45pm - 1:00pm Join us in a photo action.
1:00pm - 3:30pm (OPTIONAL) Stay to hear what Woodfibre LNG and FortisBC are planning.
Please RSVP so we can plan this action!
**************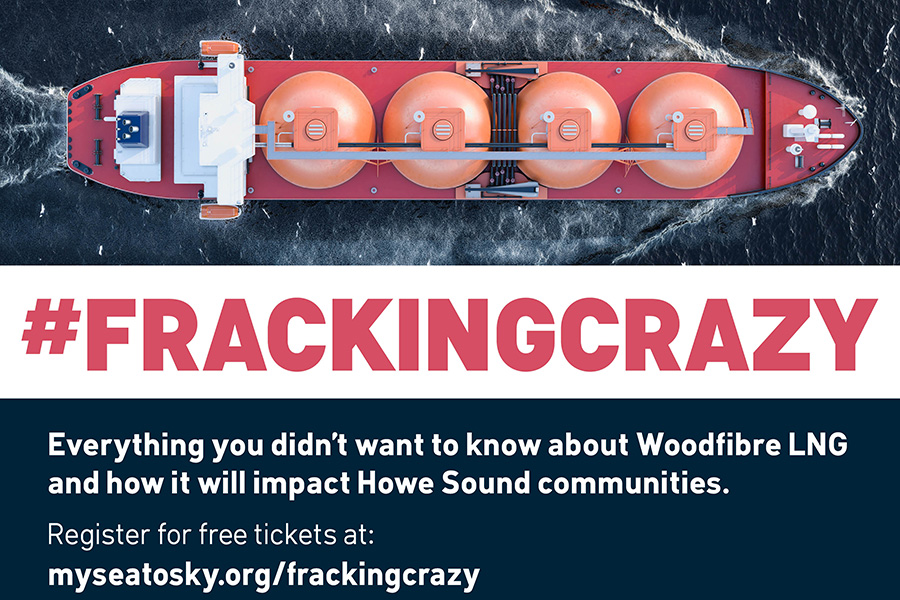 Then join us on Thursday at Quest as Tracey Saxby and Eoin Finn share more than five years of research about Woodfibre LNG and the associated 24-inch high pressure FortisBC pipeline.
From fracking, to climate change, to the false promises of jobs, to ridiculous subsidies and tax breaks. Learn how these projects will impact the health and safety of our communities, put Howe Sound residents at risk, and threaten the recovery of Howe Sound's ecosystems and wildlife.
WHAT: #FrackingCrazy: everything you didn't want to know about Woodfibre LNG and how it will impact Howe Sound communities.
WHEN: 6:30pm - 9:00pm, Thursday 14th November, 2019
WHERE: Multipurpose Room (MPR), Quest University, 3200 University Blvd, Squamish
We are fearless. We are determined. We hope to see you this week.
Tracey Saxby
Executive Director, My Sea to Sky
P.S. We try to only email when we have important actions or updates, so please bear with us as there may be a few emails this week as things are heating up!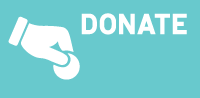 My Sea to Sky is incredibly proud and grateful to say that we rely on the My Sea to Sky community for small donations that provide the majority of our funding. Since our launch in 2014, we have been funded through personal savings, family and friends; and powered by the passion of our volunteers. Your generous contribution will help us to run our critical campaigns to defend, protect, and restore Howe Sound. Every dollar helps.