How we're stopping Woodfibre LNG
August 6, 2019
Tracey Saxby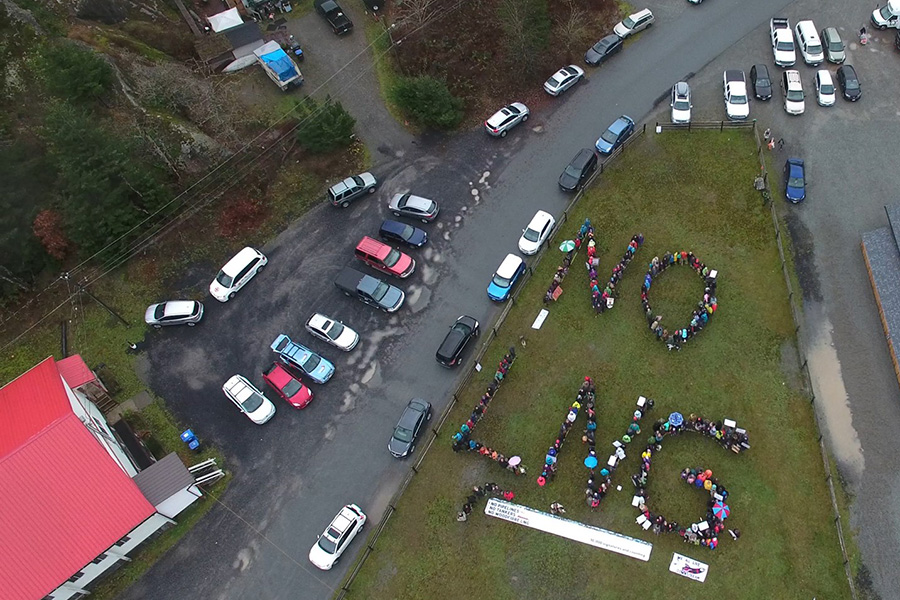 Woodfibre LNG is NOT a done deal. Why? Because we are going to be there every step of the way. Here are some key updates on our campaign to #StopWoodfibreLNG:
Woodfibre LNG is now a fracking company
Yup. Remember back in 2014, when Woodfibre LNG tried to claim that their project wouldn't increase fracking? We called them on it then, and they now own a fracking company in Northeast B.C., with their recent purchase of Canbriam Energy Inc., which was in financial difficulties after defaulting on several loans. Nice, eh?
Smoke and mirrors... a new customer?
In late June, Woodfibre LNG announced that they have a new customer: BP Gas Marketing Limited.
This is like claiming that you've sold your house when all you've done is hire a real estate agent. BP Gas Marketing Limited is not an end user of LNG, and would have to find buyers to sell Woodfibre LNG's product which is not guaranteed, especially as LNG prices in Asia have recently hit a ten-year low.
Woodfibre LNG's fake final investment decision
In 2016, when former Premier Christy Clark announced that "Woodfibre LNG is a go!" we called them out on what was clearly a publicity stunt two days before the BC Liberal convention. Since then, we've been monitoring FortisBC's updates to its shareholders that clearly state that Woodfibre LNG hasn't made a final investment decision (FID), and this year Woodfibre LNG has also acknowledged that they haven't made an FID yet. We've been hearing rumours of an FID all year, but how can we trust anything this company says?
Rubber stamps from the BC OGC
Surprise surprise... the BC Oil and Gas Commission (BC OGC) has approved the facilities permit for Woodfibre LNG. There was nothing we could do to stop this permit as the BC OGC is a captured regulator, and relies on oil and gas projects for its funding.
READ MORE: CBC or THE STAR or THE NARWHAL
But... who should regulate the floating storage units?
The BC OGC has claimed responsibility for regulating the floating storage units (FSUs) that Woodfibre LNG wants to build from two decrepit 40-year old LNG tankers. Given that the average lifespan of LNG tankers is 25-40 years, and that Woodfibre LNG is proposing to operate these for another 25 to 40 years, we think that's a big problem.
We're calling on Transport Canada to act as the Federal regulator for these FSUs and to ensure that they are safe.
READ OUR LETTER TO MINISTER GARNEAU
FortisBC considers moving the compressor station
Thanks to public pressure from YOU, FortisBC is considering moving their compressor station from Mt Mulligan to the Woodfibre LNG site. We've been sharing our concerns about local air pollution, and safety of a compressor station so close to two schools, in a neighbourhood that only has one access road. We need to keep the pressure up to make sure this move happens. Stay tuned for more actions soon...
Celebrating our success
Did you know that together we have successfully delayed Woodfibre LNG for four years so far? Woodfibre LNG initially planned to begin construction in 2015 and be operational by 2017, but in 2019 shovels are yet to get in the ground.
That is huge! And it's all thanks to you!
But we need to keep the pressure up. We are working hard to:
change the conversation on LNG, which creates more greenhouse gas emissions than coal;
make LNG a federal election issue;
continue to hold Woodfibre LNG and FortisBC accountable;
stop the permits that Woodfibre LNG and FortisBC need to proceed.
Your support is critical. Can you chip in to support our campaign to #StopWoodfibre LNG?
With determination,
Tracey Saxby
Executive Director, My Sea to Sky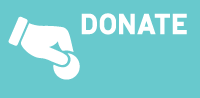 My Sea to Sky is incredibly proud and grateful to say that we rely on the My Sea to Sky community for small donations that provide the majority of our funding. Since our launch in 2014, we have been funded through personal savings, family and friends; and powered by the passion of our volunteers. Your generous contribution will help us to run our critical campaigns to defend, protect, and restore Howe Sound. Every dollar helps.