Help us reach 25,000 signatures to stop Woodfibre LNG
April 16, 2023
Tracey Saxby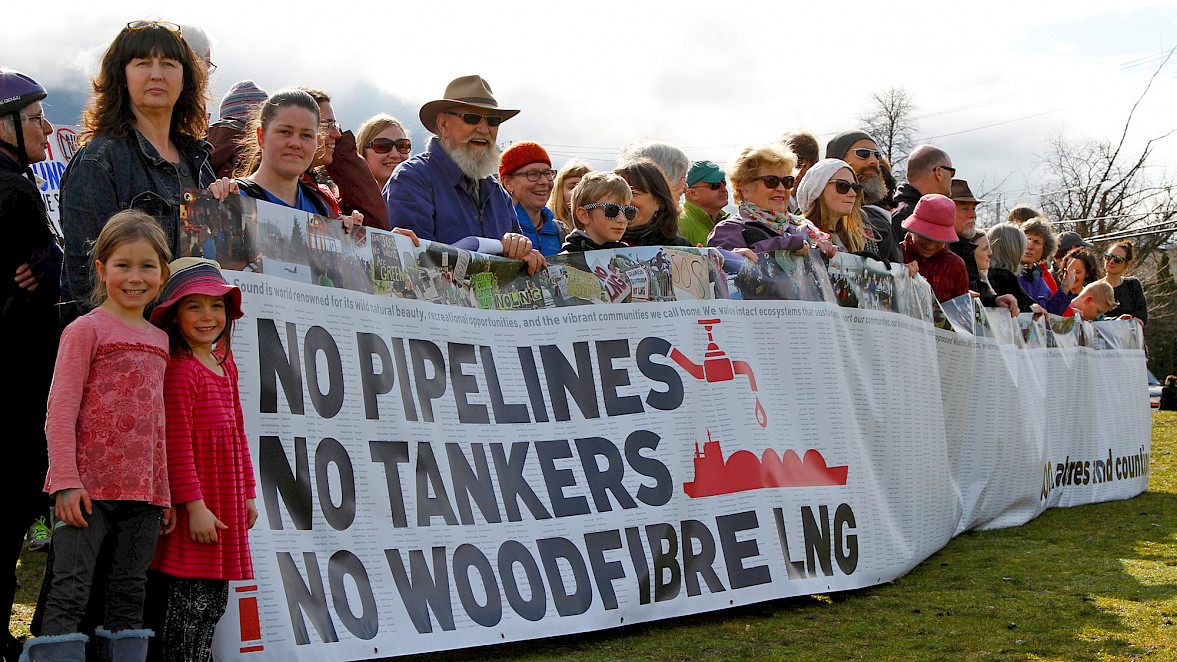 We have been collecting signatures on the petition to stop Woodfibre LNG since 2014, through conversations with friends and neighbours, at events, and farmers markets.
This petition has helped us to strategically delay Woodfibre LNG since 2015, which is when Woodfibre LNG originally planned to begin construction. This is people power in action!
We are planning to deliver this petition again when we hit 25,000 signatures. Here's how you can help:
Ask your friends and family to sign
Here's a template email you can send:
Woodfibre LNG is a new fracked gas export facility proposed near Squamish BC.
This project will increase fracking, lock in climate pollution, put residents at risk, and threaten the recovery of Átl'ḵa7tsem / Howe Sound, which has recently been declared a UNESCO Biosphere Region.
My Sea to Sky is a local citizens group that has successfully delayed Woodfibre LNG since 2015. They need 25,000 signatures on this petition to demonstrate ongoing opposition. Will you add your name?
Follow us on social media
You can find us on Instagram, Facebook, Twitter, and YouTube.
Please make sure to like and share our posts to help us reach a wider audience.
Share the petition on your socials!
Donate to support this critical campaign
More than 50% of our funding comes from people like you that live in the communities around Átl'ḵa7tsem / Howe Sound. Please consider chipping in to support our campaign to stop Woodfibre LNG.
*****
We'll be in touch soon with more strategic actions to stop Woodfibre LNG for good.
Thank you for being part of the amazing My Sea to Sky community!
Tracey Saxby
Executive Director
My Sea to Sky

My Sea to Sky is incredibly proud and grateful to say that we rely on the My Sea to Sky community for small donations that provide the majority of our funding. Since our launch in 2014, we have been funded through personal savings, family and friends; and powered by the passion of our volunteers. Your generous contribution will help us to run our critical campaigns to defend, protect, and restore Howe Sound. Can you chip in?