Heads up! Zoning Bylaw update in Squamish
July 24, 2020
Tracey Saxby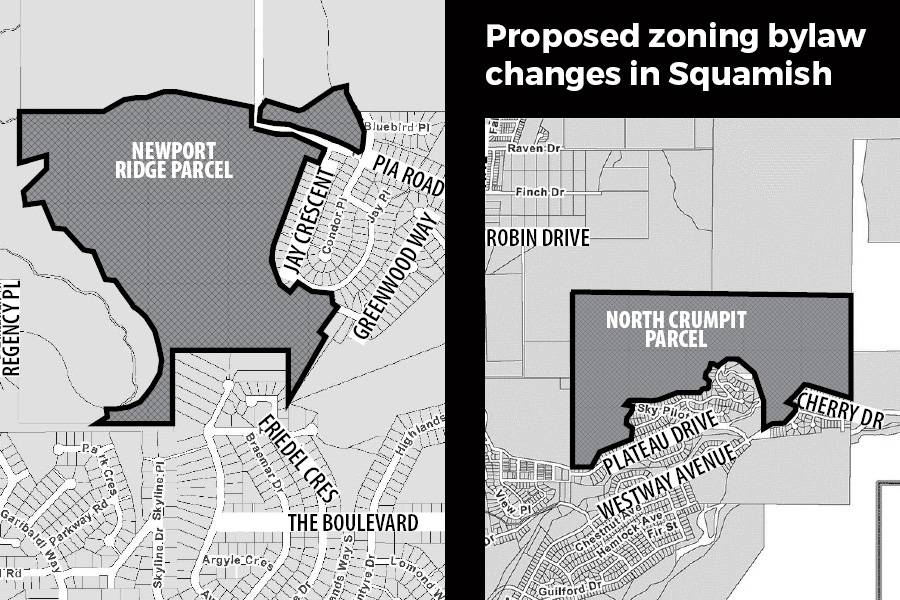 Two examples of several properties that are being rezoned in Squamish.
The District of Squamish is currently working on Phase 1 of the 2020 Zoning Bylaw Update, with a public hearing scheduled for this Tuesday, 28th July 2020.
There is a lot of misinformation being shared online, so here is what we understand about the proposed zoning changes.
This process is being driven by the District of Squamish, not developers. In fact, several developers are opposed to the zoning changes being proposed.

LEARN MORE ABOUT THE PROPOSED ZONING BYLAW UPDATES

READ THE STAFF REPORT AND RATIONALE FOR THESE CHANGES

The proposed zoning bylaw updates are intended to update lands to better fit the current Official Community Plan (OCP) which was developed in 2016/2017 with significant public input.

READ THE OCP HERE

One of the objectives of the OCP is to "Promote compact infill development rather than sprawling greenfield development to make efficient use of the limited land base and existing infrastructure."
Newport Ridge and North Crumpit parcels are currently zoned RS-1, which allows single homes only. The District is proposing to rezone these parcels to a new multiple unit residential zone RM-5, which would allow low-rise apartments or neighbourhood commercials. These are restricted to two-story buildings, with only one building per hectare and 12 units per building.

LEARN MORE ABOUT THE PROPOSED REZONING

READ THE NEW PROPOSED RM-5 ZONING BYLAW

Both Newport Ridge and North Crumpit parcels could be developed for single homes at any time under the existing RS-1 zoning. But before any development can occur there needs to be a sub-area planning process with public engagement, which could possibly lead to a different rezoning being proposed following consultation with the community.

READ THE CURRENT ZONING BYLAW

There are a lot of trails and greenspace that we take for granted, but that are on privately owned lands. It is only through the goodwill of the landowners that we can access those trails, and thanks to the hard work of SORCA and the Squamish Trails Society that advocate for access on your behalf.

CHECK OUT THIS MAP TO UNDERSTAND LAND OWNERSHIP + ZONING IN SQUAMISH (the map has lots of other cool layers including trails, flood hazard, environmental sensitivity, etc.)

There are many other land parcels throughout Squamish that are being rezoned to better fit the vision of the OCP.

READ THE SQUAMISH CHIEF ARTICLE
How to participate in the public hearing
The public hearing is being held electronically due to COVID-19. There are two ways to participate:
Submit a written comment prior to 3pm on Tuesday, 28th July 2020.

Email council at: hearing@squamish.ca

Speak at the meeting via WebEx or telephone.

INSTRUCTIONS HERE
IMPORTANT!
Once the public hearing is over, Council may not receive submissions from the public as per Provincial law. You must have your say BEFORE or DURING the public hearing on Tuesday, 28th July 2020.
Our concerns about process
We have expressed concerns to District staff that this process feels very rushed, the proposed zoning bylaw update is occurring in the summer months when many people are away, and during the middle of a pandemic.
Public hearings are often the first opportunity for community members to become informed, however due to Provincial law there is no way to engage with council following the public hearing.
We will be suggesting that in future there needs to be a public information session four weeks prior to a public hearing, to allow the community to become better informed and allow for more meaningful public engagement. District staff are very open to suggestions for how to improve this process.
Like you, I live in Squamish, and I love this community. How can we have a conversation about the issues that we are facing as a community without vilifying others? Why do our online spaces become so toxic? How can we have more constructive conversations and be kind and respectful? It is my hope that together we can find better solutions for the benefit of the community as a whole.
Cheers,
Tracey Saxby
Executive Director, My Sea to Sky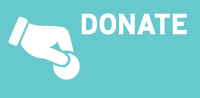 My Sea to Sky is incredibly proud and grateful to say that we rely on the My Sea to Sky community for small donations that provide the majority of our funding. Since our launch in 2014, we have been funded through personal savings, family and friends; and powered by the passion of our volunteers. Your generous contribution will help us to run our critical campaigns to defend, protect, and restore Howe Sound. Every dollar helps.