Fracking and LNG is undermining climate action
November 11, 2023
Tracey Saxby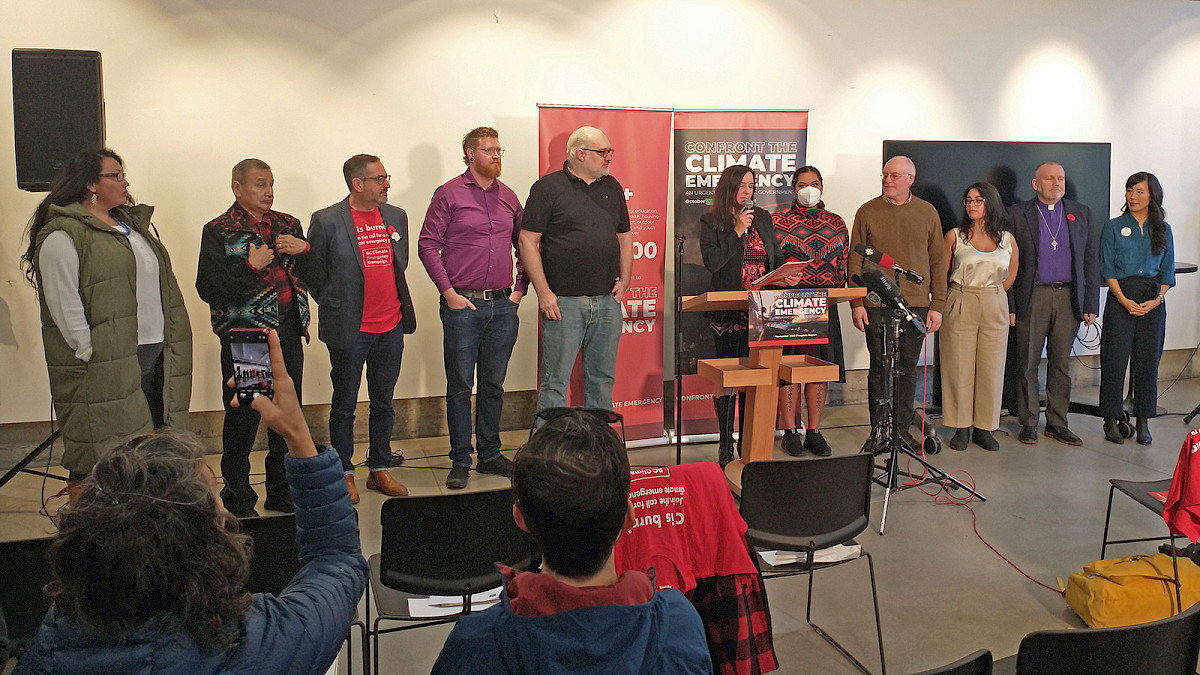 Confront the climate emergency, BC
On Tuesday morning, I was honoured to launch the BC Climate Emergency Campaign's 2023 Progress Report at a press conference in Vancouver.
As lead author, I led a large team of expert contributors to evaluate the BC Government's implementation of ten urgent climate actions.
Our key findings: BC is not on track to meet its climate targets. Ongoing support for fracking and liquefied natural gas, and allowing thousands of homes to connect to gas is undermining BC's efforts to reduce greenhouse gas emissions, locking in climate pollution for decades.
Here's some of the media coverage so far:
CBC News | Radio Canada | City News | Global News | Black Press Media | National Observer | CTV News Start at 17:41 |
*******
The original open letter now has more than 550+ diverse signatories representing 2.2 million British Columbians, and momentum is building.
We need your help! Please ask your local businesses, faith groups, community groups, and labour unions to sign on.
*******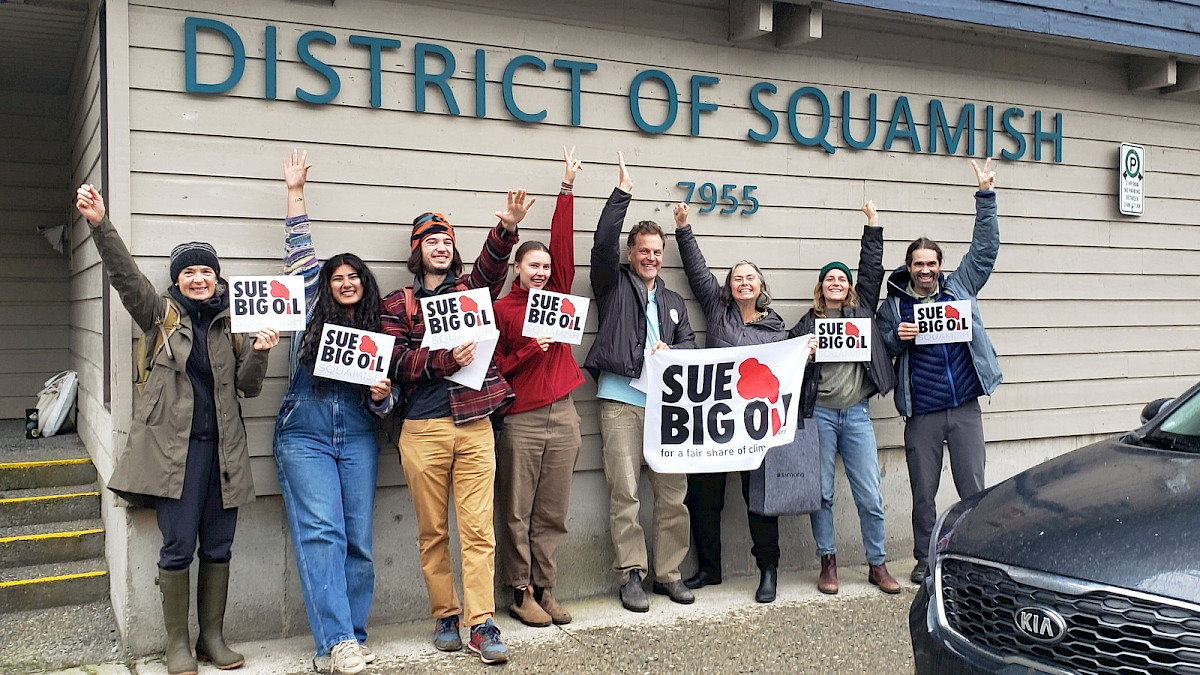 Sue Big Oil, Squamish: it's official!
On Tuesday evening, Squamish Council officially ratified their vote at the regular council meeting, voting 4-3 to join Sue Big Oil—a class-action lawsuit against global fossil fuel companies to recover a fair share of climate costs.
We extend our heartfelt gratitude to the District of Squamish for its climate leadership.
Here's how you can get involved to ask your community to join the Sue Big Oil lawsuit.
*******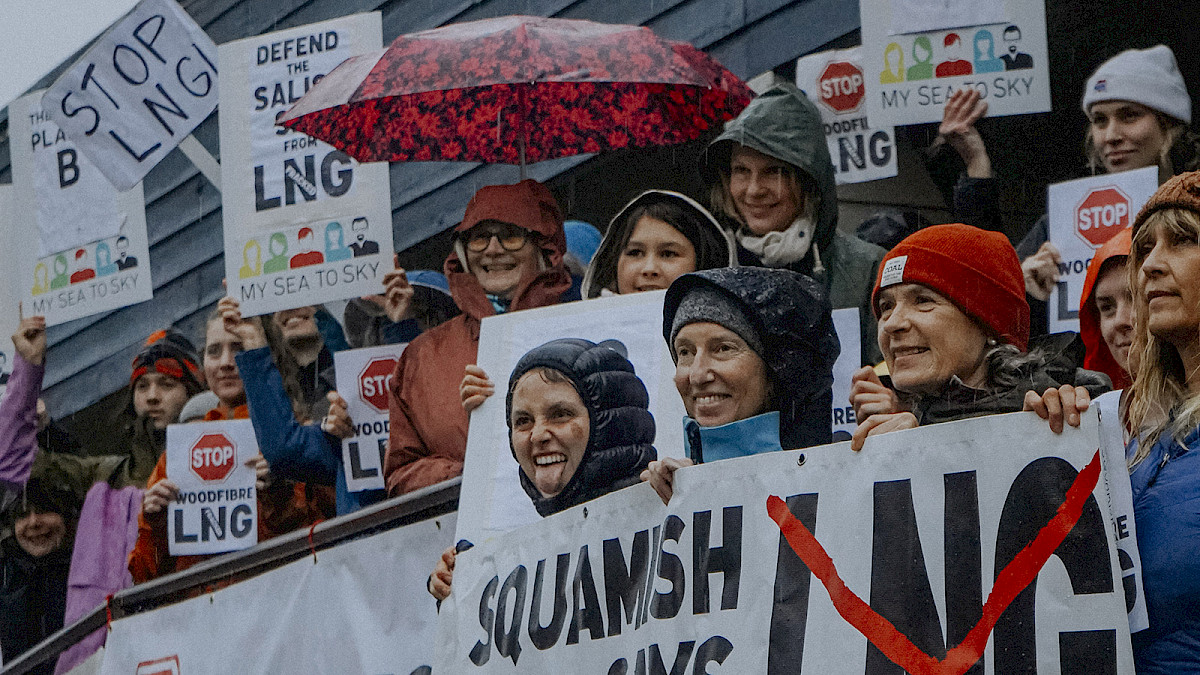 Important! Legal action update
We are partnering with the Sunshine Coast Conservation Association to overturn project approvals for Woodfibre LNG and FortisBC, and hold the Federal and Provincial governments to account.
We have two legal actions underway thanks to your generous donations: we've raised $25,000 in just a few weeks!
LEARN MORE ABOUT OUR LEGAL ACTIONS
Matching your donations
A wonderful local family has offered to match every donation once we reach $30,000. Can you chip in?
"My entire family has joined together to make this happen, and we are honoured to support your important work protecting Howe Sound, and beyond. Everyone looks forward to a well-deserved victory in court."
Please help us reach $30,000 and they will double it!
DOUBLE YOUR DONATION NOW!
*******
I am so grateful for the overwhelming support we receive from the Átl'ḵa7tsem / Howe Sound community. Thank you for your trust in us.
Tracey Saxby
Executive Director
My Sea to Sky