Breaking bad news
October 27, 2020
Tracey Saxby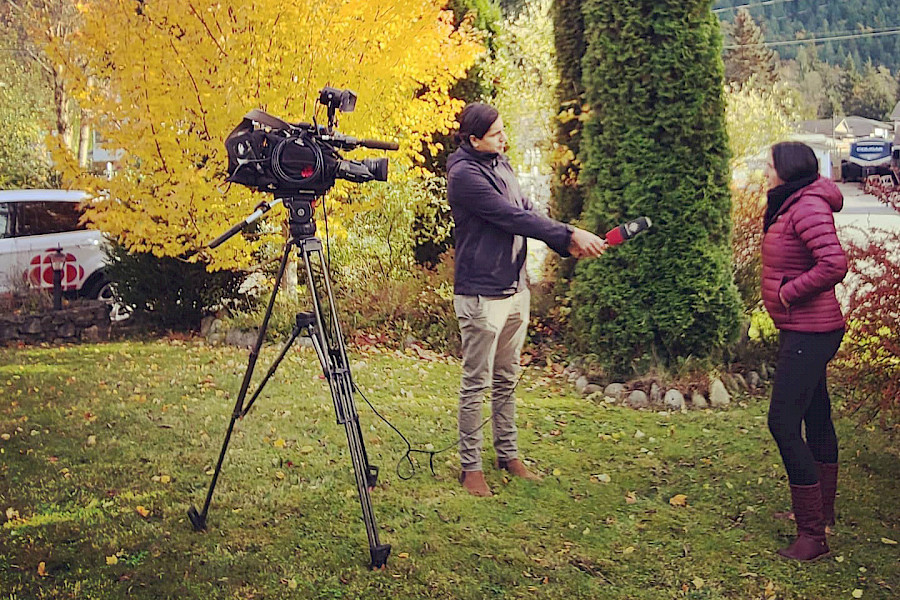 CBC Vancouver reporter, Jon Hernandez, interviewing Tracey Saxby.
It's been a roller coaster of emotions.
On Saturday night I stayed up till 1am as I watched Jeremy Valeriote, the BC Green candidate for West Vancouver-Sea to Sky, leading in the polls. You know you're an activist when the most exciting thing to do on a Saturday night is to hit refresh on your browser to watch election results.
On Sunday, I had two CBC TV interviews (one in French, one in English), and while the mail-in ballots aren't counted yet, I was feeling optimistic and hopeful.
My Sea to Sky has made Woodfibre LNG an election issue for every election since 2014. We've watched as the number of green votes has increased year after year. And now the media and the BC NDP are really paying attention as the BC Greens are projected to elect their first candidate on the mainland.
This sends a clear message to the BC NDP government about the increasing opposition to Woodfibre LNG as the BC Greens are the only party opposed to LNG development.
Now for the bad news...
Woodfibre LNG's 5-year extension was approved with no conditions.
We knew this decision was coming, but it still feels like a punch in the gut.
The BC environmental assessment office has rubber stamped Woodfibre LNG, again, completely ignoring local governments that called for conditions to be added to hold Woodfibre LNG accountable for its greenhouse gas emissions.
There was zero public engagement on this highly contentious decision. Zero. Zip. Nada.
I am furious. This is an irresponsible and reckless decision by the BC Environmental Assessment Office.
Woodfibre LNG will increase local greenhouse gas pollution by 142,100 tonnes every year. That is ~1.5 times the greenhouse gas emissions of the entire community of Squamish. These emissions have not been accounted for as part of CleanBC, and threaten the province's climate targets.
The science is very clear that we cannot develop new fossil fuel infrastructure in a climate emergency that will lock in emissions for another forty years.
And so we fight. We fight for our future and the future of this planet we all call home.
We will be seeking a judicial review to overturn this decision.
We need your help.
I'm going to be brutally honest: with COVID-19 our donations are down by about 50%. We've been operating on a shoestring budget, but before I can commit to a judicial review, I need to know we can pay for it.
We need to raise $20,000 in the next two weeks.
Can you chip in so we can continue to fight Woodfibre LNG? Please consider making a monthly donation to support our critical work to #StopWoodfibreLNG and pursue a judicial review.
I do not want to have to spend another five years with Woodfibre LNG hanging over our heads. This is an ill-advised project that will increase fracking, worsen climate change, and risk the health and safety of everyone that lives in Howe Sound communities.
We're not going to stop fighting until we #StopWoodfibreLNG for good.
Please donate so we can continue the fight.
Tracey Saxby
Executive Director, My Sea to Sky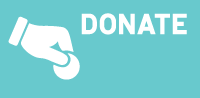 My Sea to Sky is incredibly proud and grateful to say that we rely on the My Sea to Sky community for small donations that provide the majority of our funding. Since our launch in 2014, we have been funded through personal savings, family and friends; and powered by the passion of our volunteers. Your generous contribution will help us to run our critical campaigns to defend, protect, and restore Howe Sound. Can you chip in?