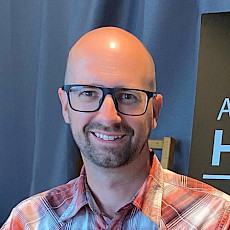 About
Q: How many years have you lived in Squamish?
A: I'm third generation Squamish and my daughter is fourth. I was lucky enough to grow up here and I intend to be here until the end of my days.
Q: Which neighbourhood do you live in?
A: Over my life I've lived in 7 different places in Brackendale, 3 in the Garibaldi Estates, one in The North Yards, one in Valleycliffe and now I call downtown home, oh the joys of renting!
Learn more: Squamish Chief's Q&A
Proposed industrial projects
The next elected council will have decision-making authority over several aspects of proposed industrial projects. All of these projects will have social, environmental, and climate impacts. What is your position on:
FortisBC pipeline: opposed
Why: See my answer to the Woodfibre LNG question as these two projects are effectively one project. There is no need for this expansion without Woodfibre LNG as a customer of Fortis.
FortisBC workcamp: neutral
Why: If this project is forced upon the municipality, the workers will need to be housed somewhere however the location that is proposed at this point is unsupportable in my opinion. Community safety and doing everything possible to protect the rental market in Squamish will be front of my mind If I have the opportunity to consider them at the council table.
Woodfibre LNG: opposed
Why: This project is clearly at odds with many current District of Squamish Climate Policies and initiatives. Continued investment in oil and gas distribution while the municipality is pursuing things like no gas covenants to further it's climate goals is unreconcilable for me. It's 2022 and we are in a climate emergency with "one in 500 year" weather events happening on what feels like a weekly basis and we know the world needs to move away from GHG emitting energy sources and rapidly. It is frustrating the other orders of Government who have direct permitting authority for the project haven't drawn the same conclusion. If elected I will ensure the District of Squamish will not be added to the long list of subsidies of this project.
Woodfibre LNG's "floatel": neutral
Why: If this project is forced upon the municipality, the workers will need to be housed somewhere and across Howe Sound seems like a reasonable option for me considering the well documented negative social impacts of work camps on the neighbouring communities. I am also concerned about keeping our already heated rental housing market insulated from the potential impacts of the community having to absorb the large number of workers over the entirety of the construction phase if there is not an other solution secured.
Proposed development projects
The next elected council will determine whether these development projects proceed or not. All of these projects will have social, environmental, and climate impacts. What is your position on:
Cheema Lands: neutral
Why: Municipalities have very few tools to control the timing of development. The most powerful tool we have to control timing as well as ensure development occurs in a manner that results in a net benefit to the community is the Growth Management Boundary which is the regulatory barrier to developing District Lots 509 and 510 at this point in time. To give up what is a very effective tool to pace development, the Mayor, Council and the community at large will need to assess the potential impact of such a move and both the positive and negative consequences of doing so. Mayor and councils work is to continually refine policy to ensure projects that do come forward are net benefits to the community with things like affordable housing and daycare spaces while not further exasperating existing issues. Development isn't inherently a bad thing but needs strong independent leadership to manage and I'm ready to do just that with an open mind.
Garibaldi at Squamish: opposed
Why: At this point in time, I have not seen a version of this project that is supportable. The list of concerns is lengthy and well documented. Managing development within our boundaries is my focus.
North Crumpit: neutral
Why: Considering development of "greenfield" areas takes robust planning to ensure positive outcomes for the community as a whole. I feel this is best done through detailed neighbourhood planning processes, which is the process currently underway, so the most in-depth investigation, public involvement and planning can take place and, once complete, give the neighbourhood, residents, and land owners a clear picture of the areas future that reflects their own aspirations. The outcome of this process is an unknown at this point in time but I am supportive of the process in place.
Climate Action commitments = 16/16
Invest in active transportation networks to make biking and walking safer and more accessible?
Support higher density infill development along existing and proposed transit networks to promote walkable and livable communities?
Advocate for regional public transit and invest in local public transit?
Implement policies to reduce greenhouse gas emissions in buildings, for example, incentivize fuel switching from gas furnaces to electric heat pumps through rebates for homeowners?
Advocate for the Provincial Government to enable local governments to ban new gas hookups in buildings?
Support Neighbourhood Planning to collaborate with citizens, not developers, in the future development of their neighbourhood?
Make land use decisions that protect and restore natural areas, ensure habitat connectivity, and avoid urban sprawl?
Protect natural assets (forests, wetlands, shrublands, grasslands, estuary, aquifers, ponds, lakes, creeks, and rivers) identified in the 2022 Natural Asset Management Strategy, which provide ecosystem services valued at more than $1.6 billion?
Support efforts to implement a Biodiversity Conservation Strategy and use this to inform development guidelines and neighbourhood planning?
Increase local food security by supporting local agriculture and community gardens?
Implement zero waste bylaws to divert organic waste from the landfill and support the development of a circular economy as part of a zero waste strategy?
Review the deconstruction bylaw to ensure it is meeting its goal to eliminate waste from renovation and demolition projects?
Support further study on local distributed energy systems powered by 100% renewable energy to build community resilience over time?
Adopt the Doughnut Economic Model as a guiding principle for all District initiatives and planning? (see Nanaimo example)
Endorse the fossil fuel non-proliferation treaty?
Join the campaign to Sue Big Oil and set aside $1 per person to file a class-action lawsuit to recover a fair share of our climate costs?
Transparency and Accountability
Q: Are there any particular issues where you would have to declare a perceived conflict of interest or recuse yourself from Council discussion on an issue? Please list:
A: I've declared conflicts this past term when they have presented themselves. This has primarily involved the property where I lease space for my business or a contract my business was considering pursuing to supply E-bikes to a development. Conflict of interest is very important to me and I will recuse myself whenever needed however I expect those situations to be extremely rare.
List of current donors
I list all contributions to my campaign in real time on my website for all to see. I also have committed to not taking contributions from developers or special interest groups. A lot of work went into the tool used to make this happen in advance of announcing my intention to run for Mayor. I feel that reporting who contributed after the fact, which is what elections BC requires, is too late for true transparency and seeing this info in advance could provide some valuable insight to the voter as they make their decision. So for up to the minute info on this please proceed to https://www.armandhurford.com/
John Hurford $100
Elijah Dann $500
Justin Partridge $50
Ted Prior $100
Christine Staats $100
Gregory Smolyn $100
Jeff Reimer $50
Tom James $100
Susan Dinsmore $100
Beth Hurford $100
Jonathan Staples $500
Eric Bruvall $50
Trevor Chelswick $50
Rob Andres $100
Doug Race $500
Eric Goodwin $100
Talita Orosco $500
Armand Hurford $1,000
Updated 5th October 2022. Go to https://www.armandhurford.com/ for real-time updates.
List of past donors in 2018
Data accessed via ElectionsBC:
$100 from Bryan Raiser
$500 from Chrystian Szankowski
$750 from Eric Goodwin
$500 from Sheila Phillips
This information was compiled and presented by: