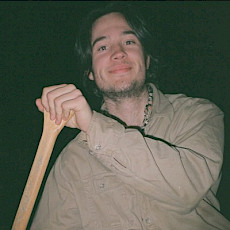 Keenan Miles
Environmental Justice Advocate. Student for life. Athlete.
Community Organizer.
Keenan is a recent graduate form Quest University Canada, where he learned about the ways that colonization and globalization have shaped the modern world, and current climate issues. Originally from Summit County, Colorado, he has seen the impacts of the tourism industry and climate change on the environment and the larger social structures of the communities where tourism is the main driver of the economy. He hopes to work towards a world where outdoor recreation is more accessible and much more aware of its impacts socially and environmentally.
In his time at Quest he learned about the ways that the culture of outdoor recreation is inherently extractive of the land, misogynist, and racist–when it does not have to be. For partial completion of his Bachelor's degree he created a snowboard film Stories Form Landscapes: A Critical Analysis of Ski Culture which delves into these complexities and offers some ways for recreationalists to be critical of their love for their sport and connection to the land they recreate on.