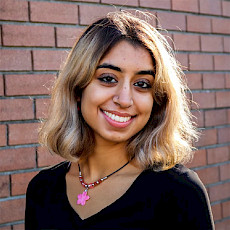 Harman Cheema
Writer. Mug-enthusiast. Aspiring environmentalist.
Climate Action Policy Researcher
Harman first began her journey as an environmentalist as a teenager alongside her high school Eco-club to advocate for reducing single-use plastics in Squamish. Harman has written two opinion pieces for the Squamish Chief and aims to voice the concerns of the Punjabi community when it comes to creating accessible resources for climate action.
Harman is a writer, with a specialization in poetry. She is currently a student at the University of British Columbia. She volunteers at a student-led vegan cafe at UBC called Sprouts, where the goal is to create healthy and affordable food for students.
Harman is currently assisting the organization as a Climate Action Psychology Researcher. She aims to study the language that allows climate change to be understood and accepted by people of any background.