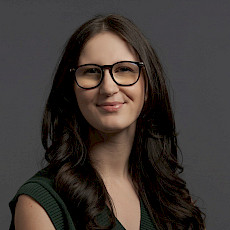 Alex Laviolette
Student. Public Speaker. Future Anthropologist + Archaeologist.
Climate Action Volunteer Coordinator
Alex spent her teenage years working alongside other Squamish youth to demand climate action from our local and provincial governments. As an active member of the Howe Sound Secondary School Eco Club, Alex implemented several climate action campaigns, and worked to ban single-use plastic straws and plastic bags in the District of Squamish.
After participating in and coordinating several #FridaysForFuture climate strikes, Alex has firsthand experience leading youth and elevating youth voices in politics.
In 2019, Alex coordinated Squamish's first Orca Celebration to celebrate the return of orcas to Howe Sound. Alex is currently assisting with research to help develop the #ZeroCarbonChallenge.
Alex is a student at the University of Calgary studying a dual-degree program in Social and Cultural Anthropology and Archaeology. She plans to advocate for climate justice at the U of C by joining the Women in Leadership Club.